There are a number of excellent reasons to choose to do business with Jenkins Kia of Ocala, but which benefit do customers love the most?

Is it simply the immense popularity and variety of Kia vehicles? Or could it be the exceptional 10 Year/10,000 Mile Warranty that accompanies every new Kia?

As a part of the 14-store Jenkins Automotive Group, we at Jenkins Kia of Ocala believe one of the biggest benefits of doing business with us is our access to community exclusive discounts and offers such as the Vehicle Exchange program.
Vehicle Trading Near Ocala, FL
The Vehicle Exchange Program enables our customers to upgrade to a brand new vehicle with the exchange program for a similar or lower payment.
That's right- a newer, more reliable, and safer vehicle with more of the most popular features without the additional cost!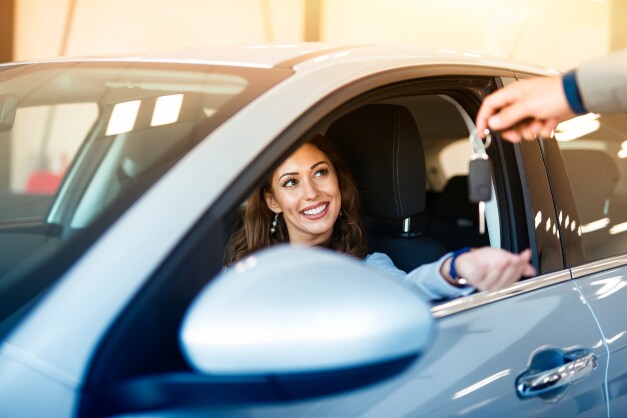 At Jenkins Kia of Ocala, we created this program in an effort to replenish our depleted stocks of quality, in-demand, pre-owned vehicles. That demand gives us an incentive to pay above market value for used cars and ensures we maintain our inventory in order to serve the drivers who count on us.
Drivers from Ocala, The Villages, Sumter county, and so many more have been taking full advantage of the program and the opportunity to drive a better vehicle. 
Kia Lease Return Near The Villages, FL
The benefits extend to those who are driving leased vehicles, with a number of options available. We now make it especially easy for buyers to return their leased vehicle and upgrade to a new Kia, particularly if you're nearing the end of your lease agreement.

We also have the ability to buy customers out of their current lease, enabling them to keep driving the car they're comfortable with. 
Get Out of Your Auto Lease Near Ocala, FL
If you are near Ocala, FL looking to get out of your current vehicle lease, regardless of the make and model, The Vehicle Exchange Program was designed to help you while putting money in your pocket!

Take a look at a few benefits of the program:
 Drive Home a New Vehicle
 Above Market Value for Your Vehicle
 Keep a Similar or Lower Payment
 Lower Cost of Ownership
 New Manufacturer's Warranty
 Better Financing Terms
Find out more by calling (352) 414-4546; our leasing and financing specialists will be more than happy to guide you through all the various options and opportunities afforded by these programs, or fill out an inquiry form to the right of this page.
The Vehicle Exchange Program was just one addition to the myriad of ways Jenkins Kia of Ocala aims to serve our community. As always, we continue to offer services such as home delivery.

From the showroom to your front door, we guarantee quality service and products. Feel free to stop by our newly renovated building, call, text or e-mail us today!